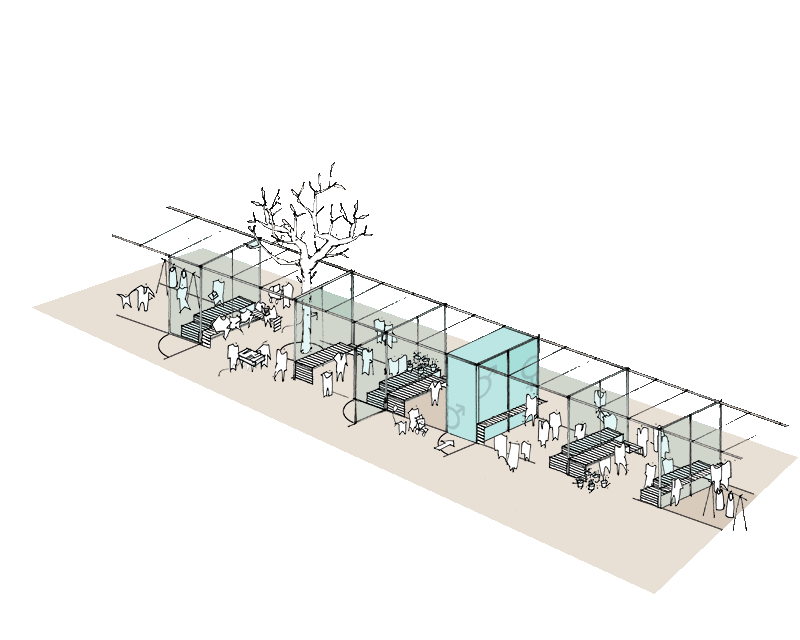 S+G Draw Metropolitan Market for West London
Capco is a London property company with two key assets focused on Earls Court and Covent Garden. At Earls Court the firm leads the development of a major London mixed-use development that will deliver 7,500 new homes and 10,000 new jobs across the boundaries of the Boroughs of Hammersmith & Fulham and Kensington & Chelsea.
S+G were invited to carry out a public space study for the North End Village at Earl's Court to help to develop the vision for the proposed central high street. Footfall and activity generated on the high street by people commuting to and from the Earl's Court London Underground station will find new offers for leisure and retail as part of a plan to comprehensively activate open space and extensive ground floor areas in buildings. Working with a temporary activation strategy our vision provides for a major new London destination in the form of a large metropolitan food market that will put the transforming area on the map for locals and visitors already in early phases of development.
TITLE:
TYPE:
ROLE:
SERVICES:
TEAM:
CLIENT:
LOCATION:
YEAR:
LEARN MORE:
Earl's Court North-End Village
Corridor Plan
Public Realm Designer
Concept Design
Farrells, KCA, Beyond Green
CAPCO Capital Counties
London, UK
2013
louise@schulzeplusgrassov.com